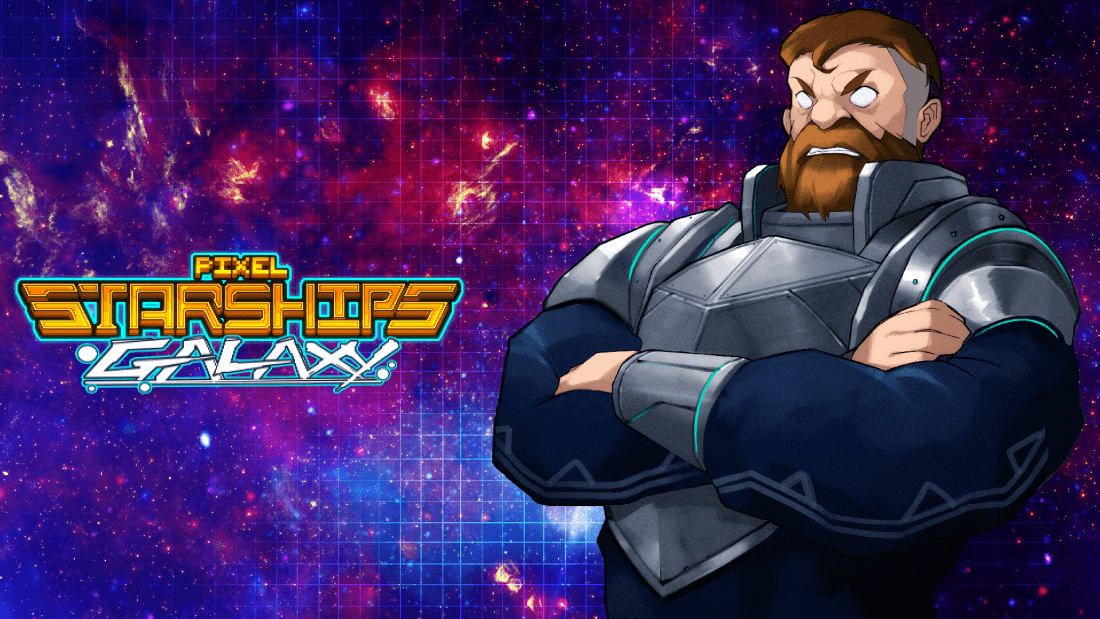 Galaxy Patch Notes V0.997.4
Hi Captains!
Please find the latest Patch Notes below. This update is now available on Android, MacOS, iOS, and Steam.
Please contact our Support Team if you experience any problems updating the game.
---
V0.997.4 Changelogs:
New Skin system for Rooms and Ammo(Crafts/Missiles)
New Co-Pilot Vest, Co-Pilot Trousers, Co-Pilot Cap Equipment
New Daily Missions for Levels 11-12 – Explore Lalande 21185
New Superweapon HP AI Conditions
New Launchpad Room available at Ship Level 5
Turkey Launchpad is now available as a Room Skin
Engine Rooms being Upgraded no longer provide Evasion during Ship Battles
Superlaser Volley increased to 20 from 15
BFB now deals an additional 200 frames of Fire to all affected Rooms
BFB AP Damage increased to 135 from 120
Decoy Drone Bay Max Craft limit increased to 4
Bombshell System Damage reduced to 2.5 and AP Damage increased to 5
AA Reload Time increased to 80 frames
Added Cooldown time and reduced Reload time to RAL across all levels
AOE will now be displayed in Grid values instead of pixel values
Upgrading 1 Grid Rooms will now return to Room Menu
Research Menu now shows unavailable Research
Mineral/Gas Requisitions now appear under the RES Inventory category
AI Commands on Crew/Rooms now have a 'Delete All' option
AI Conditions are now sorted into folders in the Edit Menu
AI Actions are now sorted alphabetically
Implemented performance optimizations for Ship Battles
Implemented monthly limit for Redemption Codes
Implemented support for reverse Module positioning
Added Warning messages for specific invalid Room placement
Added safeguards to prevent accidental Manual Commands at Ship Battle start
Added safeguards to prevent Ammo Crafting desync
Added Visibility Toggle button for password fields
Added missing Level 14 Gas Storage Room sprites
Removed Max Owned restriction from multiple Dove Store Items
Fixed a bug with Room Targeting when Crews Teleport back from Enemy Ship
Fixed a bug with Announcements Menu scrolling layout
Fixed a bug causing Crew notification timers to pause when switching to Galaxy scene
Fixed a bug causing Kamikaze Pathing to constantly circle the Target
Fixed a bug causing AI menu to register AI Chips that no longer exist
Fixed a bug causing incorrect Scorched Pod Reward scene
Fixed a bug causing an exception when dragging Consumables from Inventory
Fixed a bug enabling multiple Claims for Fleet Gifts
Fixed a bug preventing Guardian from firing at multiple Targets
Fixed a bug preventing AA Rooms from Retargeting when the Target is out of Range
Fixed a bug preventing Battle Season and Dove Store Items showing Contraband tags
Fixed a bug preventing allocation of Steam Achievements
---
Thank you for all of your provided feedback, leading to many of the changes noted above. You can join these discussions in the Feedback section of our Official PSS Discord and on our subreddit.
Good Hunting, Captains!

-SavySoda Team