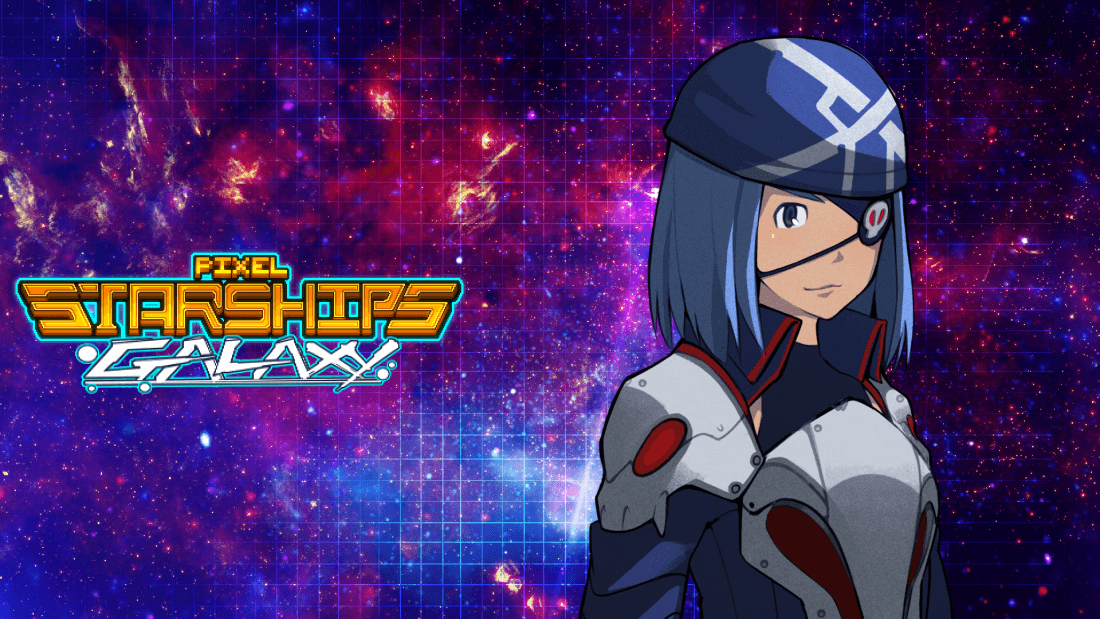 Galaxy Patch Notes V0.997
Hi Captains!
We hope you have been enjoying your escapades in the galactic frontier, and are well-prepared for the coming Tournament Finals!
The following Patch Notes have been broken into two separate parts: those currently released, and those to be released once Tournament Finals have finished. This has been done to prevent any adverse effects on competition through unknown changes and new content additions.
Please find the latest Patch Notes below. This update is now available on Android, Mac, iOS, and Steam.
Please contact our Support Team if you experience any problems updating the game.
---
V0.997 Changelogs:
Stasis Shield will now prevent the function of Engine Rooms
Total Engine Evasion is now displayed as a Battle Stat
New Crafted Equipment: Mach Helm, Mach Flightsuit, Mach Sabatons, Q2, Q2-DQ, The Side Piece, Hand Solo
Reduced crafting costs of Focus Shiv, Scoped Med Spoon, Iron Fist, and Visiri Gunner Greaves
Ace Flightsuit base Pilot Stat increased to 12
Updated BFR explosion Animation
Updated Status Bar UI displays
Updated Bridge Room Logo
Training Consumables now display Max Stats Gained correctly
Improved Live AI Event Rewards
Implemented Forced Steam Achievement Sync on Login
Implemented support for new Requirement Conditions
Implemented support for Minimum Range for AA Rooms
Implemented support for Radius-based random Targeting
Implemented new Pathing for Kamikaze type Crafts
Fixed a bug with Matchmaking Screen Ship displays
Fixed a bug with pathing for FlightType.Homing Missiles
Fixed a bug with chat UI when Blocked Users are present in Chat
Fixed a bug enabling multiple Spice Trader purchases
Fixed a bug preventing Room Skin Items from being usable from Inventory
Fixed a bug preventing Market/Inbox cells from refreshing
Fixed several bugs when Borrowing Fleet Crew
The following changes will be available after June's Tournament Finals:
New Crew: Bug Hunter and Black Beard
Special Crew: Whaler updated to 2 Equipment Slots
Updated Spice Battles to the Visiri Faction
Engine Dodge formula updated to have Diminishing Returns, making it impossible to reach 100% Dodge
Hangar Reload Times increased to 7.5 seconds, Drone Hangar Reload Times increased to 8 seconds
All Non-Combat Rooms' default Armor has been increased to 400
MML (Multi-Missile Launcher) Room renamed to AML (Auxiliary Missile Launcher)
New Rocket Artillery Launcher Room
New Guardian Defense System (Multi-Target AntiCraft Room)
All AntiCraft Rooms now use PLT as Support Stat
All AntiCraft Rooms Range increased
All AntiCraft Rooms Reload Time increased
All AntiCraft Rooms Max Power reduced back to 2
New Origin Room Craft/Android Deployed AI Condition Types
BFR changed to fire a 5HP Craft, now uses PLT as Support Stat
BFR now deals 120 AP Damage, 80 Crew Damage, and 12 Hull Damage
BFR renamed to BFB (Big Flying Bombshell)
HDL changed to fire Missiles, now uses ENG as Support Stat
HDL changed to 400 Radius
HDL now deals 25 Volleys of 3.5 Crew/AP Damage, 0.5 Hull Damage, 0 System Damage
HDL renamed to HAL (Hwacha Artillery Launcher)
SPL changed to use a new version of Unique Random Targeting
SPL Targeting will select Rooms within a 500 Radius from the Target Room
SPL has a 1.5 second delay before Firing
SPL Volley reduced to 15 Shots of 3.5 Crew/AP Damage, 0.5 Hull Damage, 0 System Damage
Kamikaze crafts will no longer immediately Miss when Target is Cloaked, instead hovering over the Target
Prism Craft will now have Random Unique Targeting
Prism Craft will select Rooms within a 250 radius from the Target Room
Shieldbuster Craft Shield Damage reduced by 0.1, HP reduced by 1, and Reload Modifier reduced to 100%
Bombshell Craft Damage has been reduced across all Levels
Avenger Defense System Room now has 500 Min Range
Seeker Defense System Room now has 1500 Min Range
Seeker Defense System Room now has reduced Reload Time, Damage increased to 3
Please Note: All Balance changes are tentative and subject to further tweaks pending review
---
Celebrate freedom throughout the Galaxy this weekend with the start of the Intergalactic Independence Event!
During this 2 week celebration, players will have the opportunity to earn a huge variety of Equipment, Cosmetics, limited edition Crew, and in-game challenges. Intergalactic Independence comes to a close on the 6th of July, so make sure you don't miss the festivities. Double Crew XP will also be active all weekend!
---
IMPORTANT REMINDER: Prestige Tree options will change on the 1st of July! Any Crew Prestiges started before this time will still proceed to their current prestige combination results.
---
In case you missed it, the team recently posted a new Q&A session, hosted by Community Manager Apex!
This session includes numerous balance questions from the community, featuring developers Xin and Kildare. You can find the session uploaded to our YouTube Channel here.
Thank you for all of your provided feedback, leading to many of the changes noted above. You can join these discussions in the Feedback section of our Official PSS Discord and on our subreddit.
Good Hunting, Captains!

-SavySoda Team