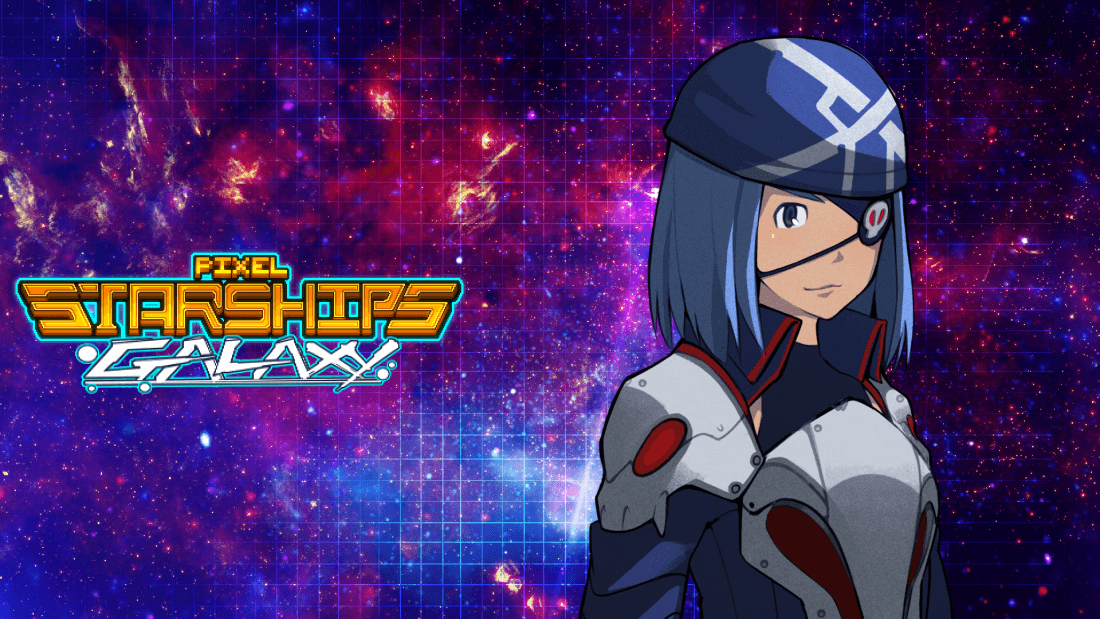 Galaxy Patch Notes V0.994
Hi Captains!
We hope you have had some excellent matches during February's Tournament Finals.
The Tournament Prize for February is a new Ship Armor design, Summitran Armor! An alternate version, Diamondium Armor, is now available in the Dove Store.

Please find the latest Patch Notes below. This update is now available on Android and Steam, with iOS/MacOS pending approval.
Please contact our Support Team if you experience any problems updating the game.
---
V0.994 Changelogs:
New Drone Hangar Room, Available at Ship Level 10
New Drone Craft: Bombshell Drone, Bulwark Drone, Shieldbuster Drone, and Prism Drone!
New Rank Research Upgrades for Drone Craft
New Drone Craft Type: Kamikaze
Hwacha Drone Launcher now fires Kamikaze Drones
Big Flying Rocket now deals AOE Damage to Target instead of Breach Effect
Superlazer now Hits Up to 20 Random Targets instead of All Targets
Crafts and Android ReloadModifiers adjusted across all Levels
Radar Capacity and ReloadTime adjusted across all Levels
AntiCraft Laser Reload Time and Max System Power improved
Weapon Room Information now displays Targeting Type (Single, Radius, Random)
Additional Armor Panels, Lift Slots, and Vent Slots have been Unlocked for Construction
Additional Radar Room has been Unlocked for Construction
Radar Room Reload Times have been lowered to accommodate additional Room
Added Spice Trader Purchase Confirmation
Added 49 New Fleet Flags
Added 3 New Storyline Missions
Added 5 New Senate Voting Options
Added New Market Filter Options
Updated UFO Research Icon
Updated Unknown Material Icon
Added several missing Item Profile art assets (ongoing)
Added several missing Crew Profile art assets (ongoing)
Enabled Ad Blimps for Google Play PC builds
New Settings Option to Toggle between 60 and 30FPS
Updated Void Storm Event – Drop Chance increased to 100%
Reverted change to Cloak status being lost when Cloak Generator is Depowered
Volley Attacks with 0 VolleyDelay will now Fire all Shots in a single frame
Improved handling of Battle Objects in System Memory
Added support for AI Comparisons/Targeting by RoomCategory
Added support for AI to Set Ammo by Index
Added support for AI to pass Number of Deployed Room Crafts/Androids
Added support for Gift Code redemption
Added support for Event Merchant Vessel Art
Added support for custom PSS Cursor (Desktop)
Added several API call safeguards
Added several User Security improvements
Arabic Language Support to be temporarily disabled
Fixed a bug allowing Fleet Members to be Kicked at the start of Tournament Finals
Fixed a bug preventing Fleet Menu from updating after Starbux Donation
Fixed a bug preventing Research from being applied in current session
Fixed a bug preventing Achievements from parsing Reward Data
Fixed a bug causing Inventory Items to become unresponsive
Fixed a bug causing Crew Drawn to display an incorrect Crew Image
Fixed a bug causing excessive Ship Repair Notifications
Fixed a bug causing oversized Lazer effects
Fixed a bug causing Lazer Room Info to display incorrect Ammo Type
Fixed a bug causing Skin Upgrade Cancellations to display a false Cost/Refund
Fixed a bug causing Dropship Crew to disappear on Failed Purchase
Fixed a bug with Mission Story Selection display
Fixed a bug with Pathfinding for Teleported Crew
Fixed a bug with Pressure Plate Module Animation
Fixed several bugs with Friend Invite/Status System
Fixed several instances of Equipment being offset on Crew
Fixed several instances of US/EN reference mismatch (Armour/Armor)
---
Our next Major Update includes a massive amount of new content for players at all Level ranges, with many exciting announcements to follow. We will continue to monitor performance and provide updates regarding Drone Hangar and Anti-Air additions over the coming weeks.
Thank you for all of your provided feedback, leading to many of the changes noted above. You can join these discussions in the Feedback section of our Official PSS Discord and on our subreddit.
Good Hunting, Captains!

-SavySoda Team