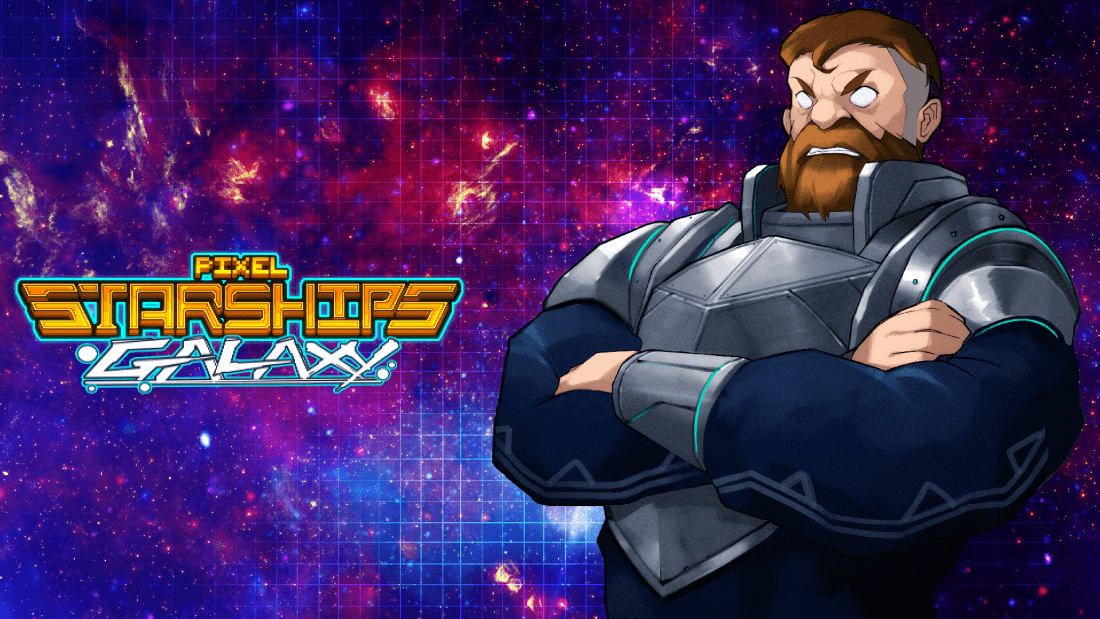 Galaxy Patch Notes V0.993
Hi Captains!
We hope you have had some excellent matches during November's Tournament Finals.
The Tournament Prize for November is an animated Beacon design, the Draconic Eye! An alternate version, the Eye of Aldara, is now available in the Dove Store.


Please find the latest Patch Notes below. This update is now available on Android, iOS, and Steam.
Please contact our Support Team if you experience any problems updating the game.
---
V0.993 Changelogs:
New Galaxy Council Voting System
Senate Members may cast their vote at Star System Location: Wolf 359
New Skin/Wrap/Paint Opacity Slider
Crew Seniority is now sorted by alphanumeric order of Crew Names
Improved Spice Trader Pricing
Added confirmation when trading for Spice Trader Items
New Spice Trader Encounters – The Gray!
Increased Resource Collector Salvage values
Firewalk is now an Active Ability
Federation Superlaser no longer inflicts EMP Status Effect
Hangar Craft will now split into two separate Attack Paths
Inbox Messages now display Timer text in red when close to Expiry
Qtarian Captain Crews have been improved to match other Faction Captain Crew
Legendary Crew Changes –

Pinkzilla:

14HP

,

3.8ATK

,

0.6RPR

.
Professor Brenda:

System Hack

,

12HP

,

2RPR

,

800ABL

,

16PLT

,

17ENG

,

16SCI

,

16WPN

,

20RES

,

3RunSpeed

Reaper:

11HP

,

20ABL

,

8ENG

,

2SCI

SCV:

12ABL

,

22ENG

,

26SCI

,

22WPN

,

0RES

Silver Paladin:

10HP

,

4.8ATK

,

0.8RPR

,

10ABL

,

12PLT

,

12ENG

,

0SCI

,

14WPN

,

3RunSpeed

Eva:

2ATK

,

3RPR

,

12ABL

,

28ENG

,

10WPN

,

50RES

King Dong:

Bloodlust

,

13HP

,

3.2ATK

,

2.8RPR

,

440ABL

,

3RunSpeed

Paralympic God:

23PLT

,

23ENG

,

23SCI

,

23WPN

,

30RES

Galactic Sprite:

1.2ATK

,

300ABL

,

10RES

Galactic Snow Maiden:

320ABL

Dracorpse:

15HP

,

2.8ATK

,

80RES

AQ:

3.4ATK

,

21PLT

,

12ENG

,

11SCI

,

12WPN

,

60RES
Implemented support for Reload Modifiers on all Ammo for Weapon Rooms
Implemented support for AOE Damage effects for Weapons
Implemented support for multiple Teleport origin pathing
Re-added support for changing Ammo without resetting Reload progress
Added Known Systems as a Filter option for GM Mission List
Added Sort by RES Stat for Crew Inventory
Updated Market Filters
Market Purchases can only be completed one at a time to prevent Client Desync
Gas Crew Draw costs are now calculated using the current Hull's maximum potential Gas Storage
Fixed several bugs causing freezes during Ship Battles
Fixed several bugs with Crew Teleportation AI
Fixed Brenda Linuxer Profile and Prestige
Fixed Notification when removing Item Storage that includes a Research Bonus
Fixed Cloak visual effect during Ship Battles
Fixed Bank purchases not submitting Promotion Identification
Fixed Teleport Room not Teleporting other Crews in the queue if the first Crew is unable to Teleport
Fixed Bank purchase info permanent display during a Mission
Fixed Weapon Rooms having a Cooldown applied when interrupted at Max Charge
Fixed an issue with Spice Trade Markers resulting in an exception
Fixed Faction Locked Missions showing for all Factions
Fixed Dead Crew not tinted gray in Victory Panel
---
Things sure have been busy with the Thanksgiving Throwdown Event, we are thrilled to see so many players enjoying this content. However – now is not the time to rest, Captains! Intergalactic Xmas is right around the corner, bringing new surprises, gifts, and more.
Thank you for all provided feedback regarding Council Tournament voting options. We would like to underline that our first set will keep things simple, with completely new scenarios and engaging modifiers to vote on; launching soon.
Thank you for all of your provided feedback, leading to many of the changes noted above. You can join these discussions in the Feedback section of our Official PSS Discord and on our subreddit.
Good Hunting, Captains!

-SavySoda Team