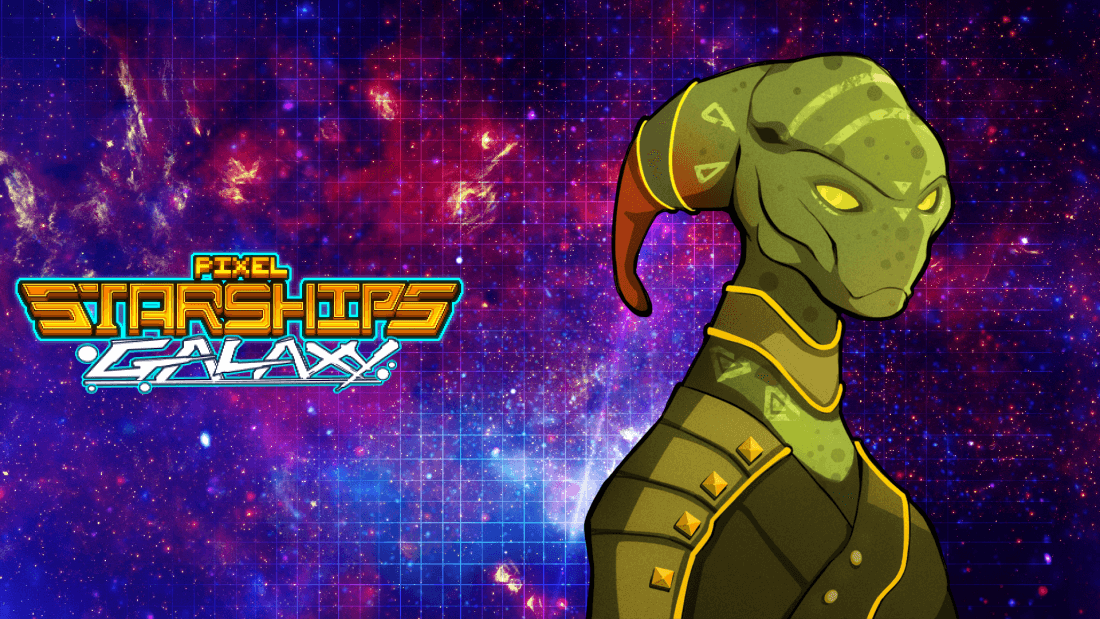 Galaxy Patch Notes V0.983
Hi Captains!
We hope you've been enjoying your galactic adventures this year! This update contains a number of fixes targeting finals week for this month's Tournament.
The prize for this month's Tournament will be a unique Cloak Room skin, pending polish. We hope to be able to preview this skin on our Social Media pages.
Please find the latest Patch Notes below. This update is now available on Android, iOS and Steam – with Mac to follow. These notes include all changes included in our V0.982.1 hotfix.
Please contact our Support Team if you experience any problems updating the game.
---
V0.983 Changelogs:
Phase Shift now grants a Crew Immunity to all Status Effects for a set duration
Surprise Horse Races now have a repeatable version after the Synth Arm has been rewarded
Updated Ammo Info Menu UI
Updated Crew Bar display Panel
Added further optimizations to Ship Battle performance
Multi Missile Launchers now have an Exterior sprite for all Hulls
Empty Collections will no longer show in the Crew List Menu
Fixed numerous broken Crew Sprite Images
Fixed scheduled Notifications not being Canceled properly
Fixed Crew Collections menu not updating correctly after a new Crew is purchased
Fixed 'New Accounts' prompt failing to display in Announcements
Fixed Christmas music being played outside of Christmas time
Fixed an issue with inconsistent localization when switching accounts
Fixed several display issues with the Crew Collection Menu
Fixed a bug preventing Ad Blimps from being Selected
Fixed a bug preventing Music from playing after switching between GM and Ship Scene too quickly
Fixed a bug where Inventory Items became unresponsive after accessing Paint Menu from Sticker Items
Fixed a bug causing the Item Sale Menu to adjust Sale Price when confirming the sale of multiple Items
Fixed a bug enabling Donated Crews to receive a Prestige Prompt
Fixed a bug with some translations causing an exception in certain areas of the Galaxy Map
Fixed a display bug where Crew Draws appeared to trigger the cost increase twice per Draw
Fixed a bug with Replays not Pausing correctly if triggered before Battle Start
Fixed a bug that can occur when Opening multiple Boxes
Fixed a bug where Bonus Stats could be displayed for non-equipment Items
Fixed a bug where Cloak animation was displaying one frame later than the start of the Cloak effect
Fixed a bug causing Pets to disappear when a Room is Selected
Fixed a bug enabling Modules being set to invalid locations when moved out of Ship or after Re-arming
Fixed a bug enabling Room Positions to be Swapped when under Construction
---
Thank you for all of your provided feedback, leading to many of the changes noted above. You can join these discussions in the Feedback section of our Official PSS Discord and subreddit.
We have a massive amount of content coming this year we are currently working on. We will be spending as much time as necessary to test and polish new content for the best user experience possible.
Keep an eye to the stars, Captains – we have a number of announcements coming soon and the Easter Event will be our biggest one yet!
-SavySoda Team