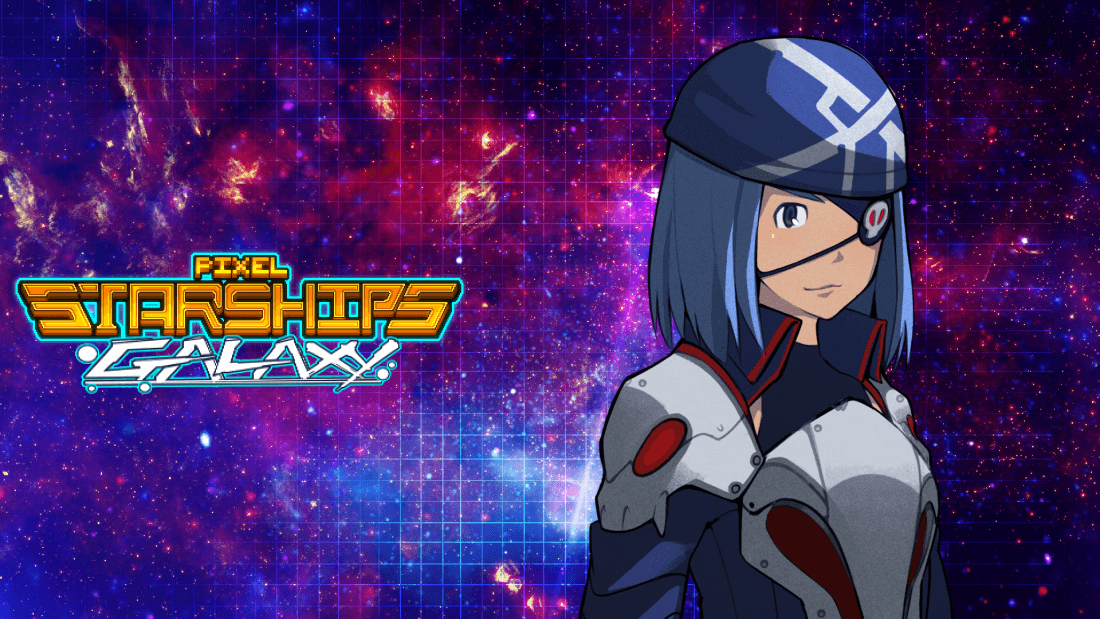 Galaxy Community Update 3
Hi Captains!
The October Tournament has come to a close, congratulations to the top performers in each Division!
This month's prize is a Unique Mineral Storage Cosmetic effect, Hydra Mineral Vault (HMV). The Automated Mineral Vendor (AMV), an alternate option, is now available for all players in the Dove Store.

We'd like to take this opportunity to discuss some of our recent changes, and to preview some of what the team is currently working on.
Tournament
We have been following the Tournament closely across all divisions, and are very receptive to continued feedback regarding the new format. Any proposed changes to the Tournament will require rounds of internal testing before being announced, but stay tuned! We have more improvements in store.
Captain Crew
Captain's (and their current role as Crew) are currently under heavy scrutinization. While there have been changes in the past to increase viability in some situations, we believe there is room for improvement here.

To be announced alongside future Patch Notes, a new model for Captain Stat values is undergoing the final stages of testing. As with other designs, we do not want this to exclude Player Choice or feel like a mandatory crew, but your Captain should be a solid choice in the mid to late game (and a definite when starting out).
We are likely to see a more traditional approach via increased average Stats as opposed to increased Equip Slots, but training will still play a large role when optimizing your Captain's setup.
The proposed changes also aim to address issues tied to Captain's Stats/Name being based on your original selection. This is not entirely intuitive or represented in a clear way, and can lead to player remorse.
Weapon Loadout Access
The Sterilizer loadout option for the Small Weapons Platform is undergoing balance review, and the main option (The Irradiator) will soon become available to all players. The Sterilizer will remain in the Dove Store as a cosmetic variant.
Missiles & Droids
To account for increased Ship HP and Crew performance with the release of Galaxy, we will be adding a new level of Research for each Missile type and Android type.
Missile changes have been extended to Hangar Craft, with a few additional changes to the actual Craft themselves.
Hangars, Craft & Anti-Air
Craft are now more specialized to fit their role and match expectations.
A few examples:
Interceptors now deal significantly more damage as a lower HP craft.
Defenders are now a slow-moving, tankier option for sustained fire.
Firewhawks now focus on keeping a debuff active on an enemy room as long as possible.
Anti Air Rooms will receive loadout options in a similar approach to Weapon Platforms. Our goal here is to provide a meaningful decision for Players when reviewing their strategic options. Players will have the option to work with a longer range, have increased short-range damage output, etc.
All information will be confirmed and included in our Patch Notes on release.
We would like to note that the review of Hangar/Turkey Hangar functionality is ongoing. These rooms are likely to see significant changes in the future.
Enhanced Events
Thank you for your feedback regarding our recent approach to Seasonal Events. We have used this feedback to help improve our plans for Thanksgiving, which we hope to unveil soon.
Let's just say it's stuffed with content and options, with future plans to expand Missions, Global and Fleet-based Challenges, and more!
Transparency: Scratchy Probability Table
The Pixel Starships website was recently updated to display Scratchy Probabilities, which you can find here!
This table references all Scratchy results based on the last 30 days, and may change slightly depending on participant data.
Thank you for taking the time to read this update, and for catching up with how things are progressing. Additional thanks to everyone who has taken the time to provide your honest feedback and suggestions.
With more exciting and significant changes to come before the end of 2020, make sure you stay tuned Captains!
-SavySoda Team