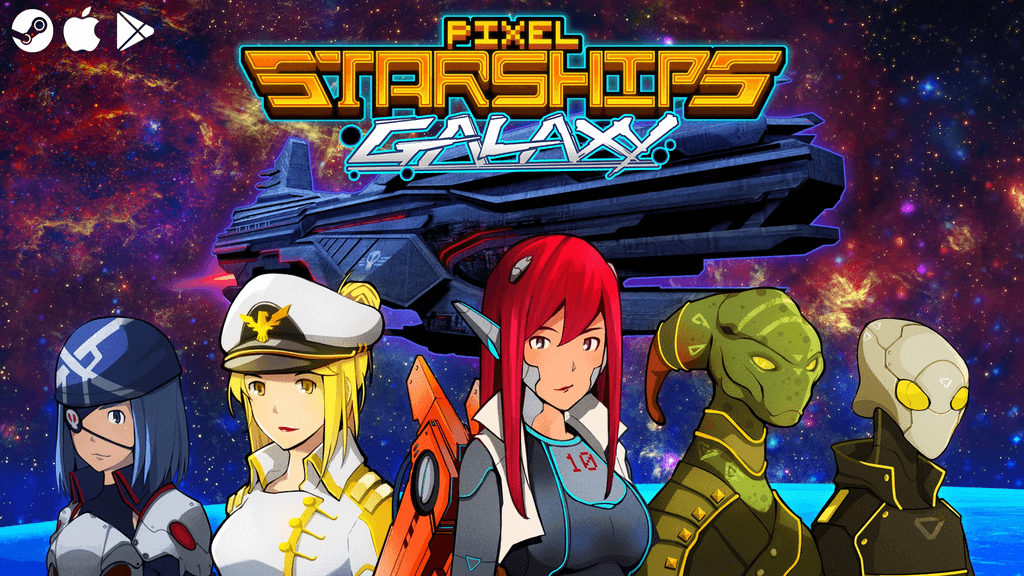 Pixel Starships: Galaxy has Launched!
Hi Captains!
The day has finally come! It's time to celebrate…
We have officially launched Pixel Starships: Galaxy on Android, iOS and STEAM!
PLEASE NOTE: MacOS support is currently being implemented, and is not yet available.
We cannot wait for players to discover everything Galaxy has to offer.
If you experience any issues installing the game, please contact us at mail@savysoda.com.
You can also contact a friendly Moderator in our Group Chat Channels in Steam.
As always, there will also be plenty of help available on the PSS Discord.
Adventure calls, Captains! Good luck exploring the Galaxy!
– SavySoda Team